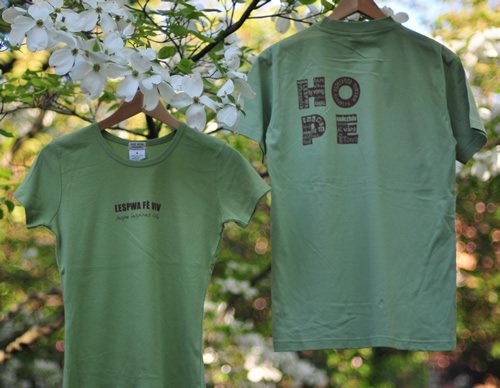 lespwa fe viv
hope inspires life

This Haitian Creole proverb can also be translated as: Hope makes one live. Hope is a universal language.
The Lespwa fe viv t-shirt is available in short sleeve in the color sage green, unisex and women's cut. Fair labor t-shirts, made in India.
Waterbased inks on 100% organic cotton.
$1 of the sale of this t-shirt will be donated to Partners in Health's relief efforts in Haiti - see www.standwithhaiti.org.
This is a LIMITED EDITION t-shirt. So buy your Lespwa fe viv shirt before it is all gone!